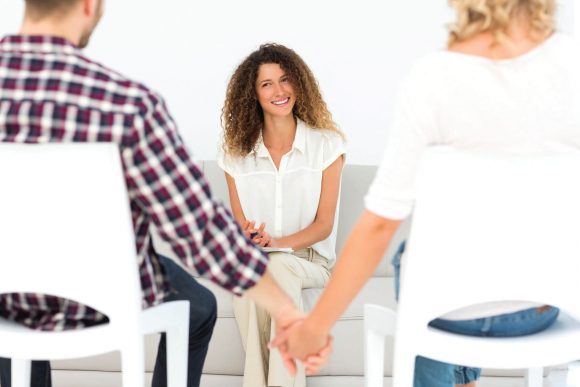 IVF is a process that gives great hope to couples facing infertility that they may eventually have the child they so wish. The continuous scientific developments and improvements in this field are making a positive result all the more possible.
Infertility and its treatment may, on many occasions, cause increased stress and anxiety levels, which are devastating and painful for the couple's mental health. Many people view infertility as failure in a role, seeing it as a challenge to their femininity or masculinity.
You are not alone. At the Institute of Life, we stand by you with counseling services, which benefit the health and improve the mental wellbeing of infertile couples both during treatment and after it is concluded.
How does a specialist psychologist help?
The Institute of Life Psychological Support and Counseling Department focuses on assisting with the management of thoughts and emotions (management of negative thoughts, relaxation techniques), promoting the mental health and wellbeing of couples.
The main aim of the specialist is to help women individually and couples:
Process intense emotional changes they may be experiencing (stress, anxiety).
Adjust to the treatment situation, responding realistically and with optimism.
Process feelings of guilt and sorrow, mainly after a failed attempt.
Boost their self-esteem and confidence.
Address successfully external pressures (e.g. family, social circle) that may intensify the stress.
What counseling services are available?
The services available to all couples at the Institute of Life are:
Individual counseling
Couples counseling
Counseling is a free and confidential service available to all patients visiting the Institute of Life for treatment.
The sessions with the psychologists are by appointment through the Center's Reception, by calling on +30 2106184030 and +30 2106184022.