Karpouzis Haris, MD, MRCOG, DIUE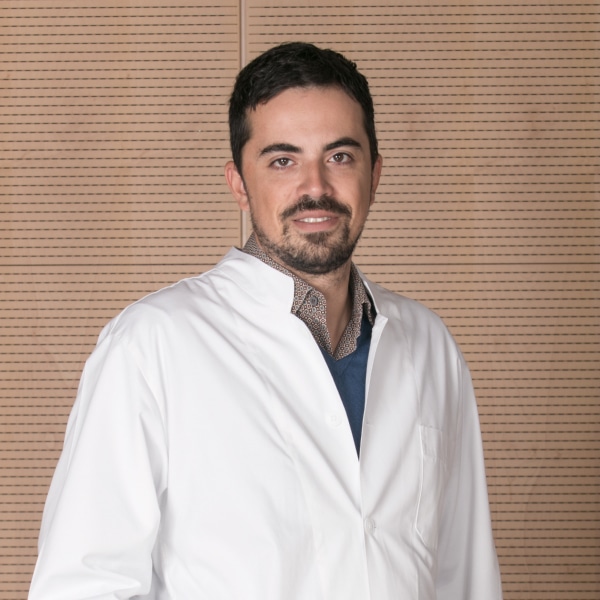 Obstetrician – Surgeon – Gynecologist
Fertility Specialist
Mr. Haris Karpouzis is an Obstetrician / Gynecologist, Assisted Reproduction specialist and Endoscopic Surgeon, trained in the UK and France. He is also the Scientific Director of Pelargos IVF, a medical groups offering individualized assisted reproduction services in the context of medical tourism.
He was born in Athens in 1978. He attended junior and senior high school at Pierce, the American College of Greece, graduating in 1996 with honors. He sat for the university-entry exams in the same year and got into the University of Ioannina Medical School, graduating in 2003 magna cum laude. He did his mandatory military service in the Greek Navy, while at the same time, he completed his training in General Surgery at the Naval Hospital of Crete.
In 2005, he moved to the UK to start his residency (SHO) at Princess Royal University Hospital, London, famous for its laparoscopy department. He completed his residency in the UK, working as an SHO, Junior Registrar, Senior Registrar and Consultant, in some of the busiest hospitals in London (St. Thomas and Guy's NHS Trust, King's College Hospital, Newham University Hospital, Queen Elizabeth Hospital and Homerton University Hospital).
He also specialized for a year exclusively in laparoscopy and endoscopic surgery, under the guidance of well-known directors with long experience in this field (Mahesh Patwardhan, Chris Lee, Russell MacDοnald). Throughout his training, he also worked under Professor Erian, Professor Rymer and Alfred Cutner. In 2011, he became a member of the Royal College of Obstetricians and Gynecologists (ΜRCOG).
He has been certified in diagnostic and interventional colposcopy by the British Society of Colposcopy and Cervical Pathology (BSCCP). He has received the Clermont Ferrand European Inter University Diploma of Invasive Endoscopic Surgery with his thesis on: "A Laparoscopy should be the preferred route for hysterectomies and comparison between laparoscopic total and subtotal hysterectomy" (DIUE).
He spent 2 years training in IVF at Homerton Hospital. In 2013, he was promoted to Consultant, at which time he returned to Greece.
He is a member of:
• European Society of Gastrointestinal Endoscopy (ESGE)
• British Fertility Society (BFS), having been certified in infertility, IVF, ultrasounds and embryo transfers
• British Society of Colposcopy and Cervical Pathology (BSCCP)
He has participated in and presented papers at many educational seminar and conferences. He has taught laparoscopic techniques in seminars recognized by the Royal College of Obstetricians of Great Britain, and in-hospital seminars for new doctors.
Since 2013, he has been a scientific associate of IASO, where he works in the Laparoscopy Department (One-Day Surgery Unit) and the IASO Institute of Life Assisted Reproduction Center since its establishment.